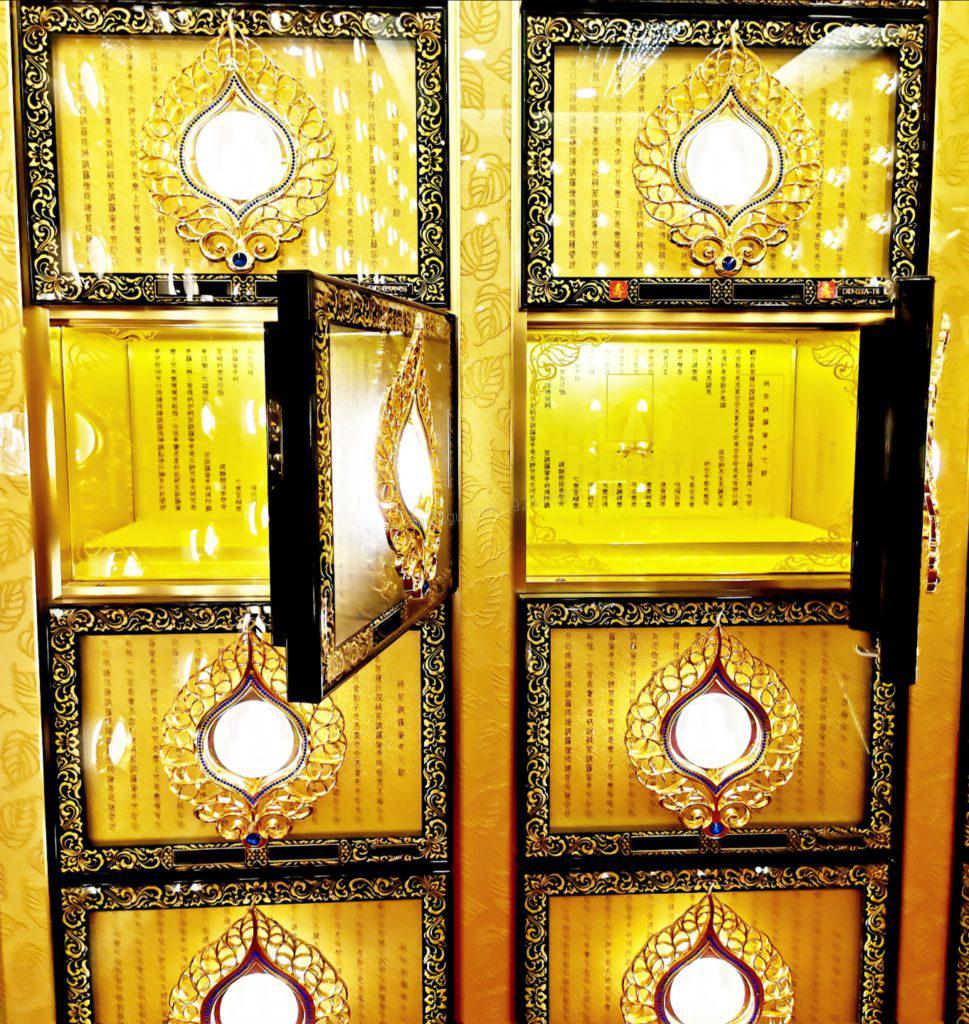 An urn niche is over a ground burial solution to allow people to have a place to visit their loved ones after they pass away and are cremated.

An urn niche is typically a tiny compartment made up of granite or other materials. The typical dimensions for an urn niche are 9x9x9 inches and provide a place to store the urn containing the ashes after cremation.

Niches often have a glass front wall that allows the visitors to see through it and look at the urn of their deceased loved ones. The niches can also store other tiny belongings of the loved ones.

Mostly, niches are built up in big rooms called suites. These rooms are dedicated to storing urns only, and a single suite is dedicated to catering to the urns of people who share the same religious beliefs.

The place where a suite is situated is called a columbarium or mausoleum. They can also be located inside temples or other such places, but the place has to be dedicated to storing urns.

The most popular of such places is the columbarium, as a columbarium has many suites, each having a distinct theme and made to serve a specific religion.

Moreover, a columbarium also has dedicated staff to maintain the suites and ensure a harmonic environment. A columbarium also provides many facilities to the visitors and families, such as air conditioning and cafeterias to have some quality time around their loved ones.

Why Do You Need An Urn Niche?
Here are some of the reasons you must get your urn niche from us:
Emotional Needs:
As cremation is the most commonly opted-for funeral ritual in Singapore, many people end up losing their loved ones forever, without having any spot dedicated to them.

Our emotional needs require us to associate a place with our loved ones where we know that a part of them exists. Having such a place brings us some comfort whenever we visit that place.

We can also visit that place in times when we miss them or feel distressed.

Having an urn niche allows you to securely store the ashes of your loved ones and provide you with a place where you can visit them and feel close to them.

Without urn niches, most of us would probably never be able to find closure.
Legal Requirements:

In 2007, Singaporean authorities introduced a new policy restricting the maximum allowed land burial time in Singapore to 15 years, after which you will either have to cremate the mortal remains or get a new burial plot to shift the remains there.

Cremation is an obvious and better choice for many, and in such a condition, an urn niche facilitates the families to make a decision.